This year, Park launched a new website that poses a vital question, Why Park?  As the website highlights, an essential element of the answer is Park's commitment to diversity, equity, and inclusion (DEI). Seeking to honor and explore this aspect of the Park experience, the Library embraced the opportunity to examine our own commitment to DEI practice. We reminded ourselves of the words of Connie Yepez, Park's Director of DEI, "our work is ever evolving, challenging, and has no finish line." With this in mind, each librarian chose a new aspect of our evolving DEI practice that emphasizes the challenges and the rewards of this work.
Disrupt the Practice: Elyse Seltzer
"Students learn to question and critique the variety of beliefs and interpretations they encounter" (Philosophy of Multicultural Education at Park)
I recently read an article about how The Baltimore Museum of Art will only acquire works by women in 2020. This daring new policy is meant to shift centuries of imbalance and underrepresentation in museum acquisitions and curatorial decision-making.
This radical approach inspired me to disrupt the Library's practice of curation. The timing was perfect because I needed to prepare Grade 6 students for their visit to the Ancient Nubia Now exhibit at the Museum of Fine Arts, and I wanted to offer them an experiential lesson in curation and how it relates to diversity, equity, and inclusion.
I wanted to think about a way that I could highlight an underrepresented group in literature. I decided to feature the books in our fiction collection that had people of color as main characters.  I realized that the most dramatic way to do this was to tip over all the shelved books that featured white characters. Students could no longer see the spines (and therefore titles) of these books, and they were told they couldn't lift them up to look at them.
Without explanation, students were asked to see, think, and wonder about my curated decision and the curated space. Students were asked, "What do you think was the goal of the curator?" and "How was this browsing experience different from others?" 
Students noted how many books were turned down (most of them!) They noticed that there were few books that were left standing and that a lot of these books had to do with facing challenges and resilience.  
When I told them my purpose, students were surprised that there were so few books with characters of color. They also asked some good questions that challenged my efforts, such as whether or not this was an accurate representation, since many books with characters of color might be checked out. Our discussions prepared the students to think about diversity and representation and its impact on members of a community. 
Evaluate the Practice: Christian Porter
"Our fundamental goal is to create and maintain an inclusive learning environment" (Diversity Beliefs and Aspirations)
"We support all members of the Park family in being seen, heard, and valued for all of their identities" (Connie Yepez)
This fall, Park granted me the professional development opportunity to take an online course, "Evaluating, Auditing, and Diversifying Your Collections," organized by School Library Journal. The course began with an understanding that all aspects of the children's literature profession and librarianship are overwhelmingly white, cisgendered, straight, and nondisabled, and that this homogeneity is in stark contrast to increasingly diverse populations. Based on academic research, the course focused on educating librarians in practical aspects of collection development as a way to implement equity initiatives. 
I appreciated how this learning experience asked us to hold ourselves accountable to our constituency and to be more intentional in how we apply an equity lens to the work we do in the library. I also learned that the first step in this work is to conduct a diversity audit of our collection, so I had lots of work to do!
Ideally, a library collection mirrors the community it serves, so to begin a diversity audit, you must first understand the demographics of your constituency. Merle Jacobs, Director of Admission, provided me with anonymous data that included statistics related to the racial identity, family configuration, and socioeconomics of Park students. Right away, I saw a challenge and an opportunity! Almost 20 percent of Park students identify as multiracial, but I know that our collection does not reflect that population. Working with recommendations from my online course and other experts, I immediately began gathering resources to build a collection that does. In the process I discovered that the publishing world itself  has not caught up with demographic realities, in terms of the books it produces. We have challenging work ahead of us.
Auditing and evaluating Park's collection of almost 30,000 print titles is no quick or easy task, but I have already begun with a part of our collection that children's literature experts have historically identified as the least diverse – chapter books for younger readers. I am currently collecting diversity data on one thousand of these titles, and with this information, I will have an accurate understanding of what voices and viewpoints are, and are not, represented. 
"Just" Practice: Tory Lane
Park prepares students to participate responsibly as citizens of a global community that struggles with issues of truth, justice, and equality. (Philosophy of Multicultural Education at Park)
One of the core competencies of the new Park Portrait is Practiced Advocate: "exercising empathy and courage, practiced advocates care for self and others." This year, the Library has initiated a collaborative partnership with teachers in PreK through Grade 4 to develop a social justice curriculum that emphasizes the practice of advocacy through the lens of diversity, equity, and inclusion. For additional support and expertise, the Social Justice Collaborative also includes Connie Yepez, Tina Fox (Lower Division Assistant Head), and Katie Carr (Instructional Coach for Literacy, PreK-4).
Using the Teaching Tolerance Anti-Bias Framework and the Freechild Cycle of Youth Engagement we have created a uniform instructional sequence that can enhance and deepen the social justice work already present in every Lower Division classroom. Our sequence of identity (self), diversity (others), justice (empathy), and action (courage) intentionally mirrors the Practiced Advocate competency while also incorporating child-centered DEI best practices.  
Our focus in Grade 4 is the environment. To begin, students will identify how they are consumers of resources (identity) and how this impacts their communities and the environment (diversity, justice). Building on our media literacy unit, and combining this with the classroom work of persuasive writing, students will be creating Public Service Announcements to educate the community about pressing environmental issues (action).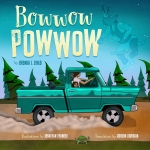 In Grade 3, teachers and I have identified how difficult it is for students to hold both historical and present day understandings of Native Americans. Using award winning books such as Fry Bread: a Native American family story by Kevin Noble Maillard and Bowwow Powwow by Brenda J. Child, coupled with documentary videos, we are exploring the many different ways contemporary Native Americans live. We are asking students to note similarities and differences between themselves and the people we are learning about (identity, diversity). As part of this exploration, we also encourage students to identify and debunk stereotypical ideas that they find themselves and others thinking (justice). What actions we will or can take is still to be determined, but we know it should involve contemporary Native voices, as well.
Learning how best to integrate a social justice framework with classroom curriculum is a long-term project. As we refine our collaborations, my hope is that Park students will ultimately develop a practice of thinking critically about issues of injustice through a DEI lens. I also envision multiple learning opportunities – in the classroom, in the library, and beyond – for our students to explore and test the power of their voices through action and reflection.