Linda Accime, RN (School Nurse)
Linda is a registered nurse with more than 10 years of experience working with marginalized and low income populations both domestically and internationally. She originally attended University of Massachusetts, Amherst, where she received a BA in Social Thought and Political Economy. After studying Sustainable International Development and earning a master's from Brandeis University, Linda then pursued her interest in healthcare and graduated from Curry College with a BS in nursing. Before coming to Park this fall, Linda worked for Boston University's Back to BU COVID Initiative and DotHouse Health Center. She enjoys helping others, traveling worldwide, and spending time with family, including her fun-loving 4-year old son, Nathan.
Brendan Barnard (Lower Division Permanent Substitute Teacher)
A recent graduate of Boston College, Brendan is incredibly enthused to begin his career in education at Park! This summer, he worked as a camp counselor at Camp Agawam in Raymond, ME, where he mentored campers ages 8 to 16. Park's commitment to developing the whole child particularly appealed to Brendan, as this philosophy aligns with his prior academic and professional experiences. In his free time, Brendan enjoys hiking, sailing, and football, and he is thrilled to have the opportunity to coach the School's Flag Football and Soccer teams this fall.
Marjorie Bigham (Academic Support Specialist, Literacy)
Margie joins Park's Academic Support Department to help students in all grades with language skills, executive function, and organizational skills. A graduate of Boston College with a BS in special education, Margie earned her MA in speech-language pathology at Northeastern University. She has collaborated with teachers and families and worked closely with learners across a wide spectrum of ages, needs, and cultural backgrounds. Having worked with lower and middle school students in Dorchester and Roslindale public schools, she was a member of the clinical therapy team at Boston Community Leadership Academy in Hyde Park, and most recently was a learning specialist at Holy Name School in West Roxbury. 
Ildulce Brandao (Assistant Lower Division Head)
In July, Dulce joined the Lower Division team as the Assistant Lower Division Head, where she will work closely with Tina Fox and will lead efforts in social-emotional learning and community engagement for students in PreK-Grade 4. Dulce is no stranger to Park, as she and her husband Antonio DaSilva are parents of two Park students – Bella (Grade 3) and Blake (Grade 1), and she has also served as a Class Representative twice! 
Before coming to Park this summer, Dulce, who holds a BA and MEd in early childhood education from Cambridge College, served as the Dean of Students for Grades K-2 at the Orchard Gardens Pilot School for five years. Fluent in Cape Verdean Creole, Portuguese, and Spanish, Dulce was instrumental in building a thriving school community for Orchard Gardens' 800 students, their families, and their teachers. After teaching Kindergarten, she provided dual language instruction in English and Cape Verdean Creole to students in Grades 3–5, who had Limited or Interrupted Formal Education (SLIFE), and she frequently translated and supported families who were new to the United States.
At Orchard Gardens, Dulce led professional development for teachers about culturally responsive practices and responsive classroom methodologies, and helped facilitate and collaborate student-family conferences to help build, maintain, and repair authentic relationships among teachers, students, and families. At Park, she is committed to finding meaningful ways to nurture each child's growth and success so that all students can reach their full potential.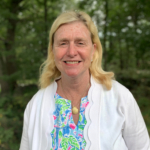 Donna Clarke, RN (Afternoon School Nurse)
A registered nurse for over 45 years, Donna has dedicated her life to health care and helping others. She attended the Connell School of Nursing at Boston College, earning her BSN, followed with a master's in Nursing Administration and Gerontology from University of Massachusetts, Boston. Donna worked in the ER at Beth Israel Deaconess Medical Center (BIDMC), for over 20 years, and then spent the latter 20 years as a nursing director, primarily at the BIDMC, as well. Donna is a Jersey Shore native and loves the beach. She is also an avid gardener, knitter, and runs a small business doing machine embroidery. Donna has two grown children, 26 and 24, and is very excited to get to know Park students in the afternoons from 2–6 p.m.
Tatiana Colindres (Assistant to the Upper Division Head)
Tatiana is looking forward to joining the Park community as a key member of the Upper Division office staff. With a BS in business administration, marketing, and communications from Nichols College, Tatiana is skilled at managing multiple projects and schedules simultaneously and is eager to manage the communication between the whole Upper Division: parents, students, and teachers. She brings valuable experience from similar positions at Massachusetts Institute of Technology and The New England Center for Children in Southborough. In addition to working closely with Ken Rogers and Jay Tebbens, Tatiana will interact daily with students and families.
Lauren Corvese (Director of Annual Giving)
This summer, Park's Development team was thrilled to welcome Lauren as the new Director of Annual Giving. Lauren comes to Park from the Pioneer Institute for Public Policy Research in Boston, where she raised over $3 million last year. Lauren graduated from Northeastern University and received the Northeastern Achievement Award. She spent a year at the Pioneer Institute through her co-op from Northeastern, and then served as a fundraiser for the organization for five years. An avid outdoor lover who loves to bike, hike, and camp, Lauren is very happy to be joining the strong, tight-knit community of Park. 
Emmanuel Duarte Perlovsky '09 (Grade 4 Assistant)
Since graduating from Park in 2009, Manny has pursued his love of teaching and is energized to be working with fourth graders this year! For a decade, Manny has spent every summer with campers and at Hampshire College, he studied science education. Manny is also a magician who loves being able to share his hobby with others. This fall, he's having fun reliving Park moments with classmates Sophie and Isa Moss, who are also teaching at Park. 
Alile Eldridge (Director of Diversity, Equity and Inclusion)
This summer, Alile (pronounced "Ah-lee-ah") joined Park's administrative team, bringing a unique blend of experience to this leadership position. 
A native of upstate New York, Alile earned her undergraduate degree in communication and rhetorical studies with a minor in African American studies at Syracuse University, followed by a master's in communications at Ithaca College. At Syracuse, she was a member of the highly ranked Division I Women's Varsity Lacrosse team.
Alile served as an early childhood educator at The Chapin School, a K-12 girls school in New York City, where her roles expanded to include coaching basketball and lacrosse at the middle school, junior varsity, and varsity level, and extensive DEI work, culminating in her appointment as Director of Community Life and Diversity. She has built diversity programming from the ground up by creating strategic plans, designing and leading workshops, trainings, and professional development opportunities. While at Chapin, Alile also led web content development, honing her skills in support of communicating the school's mission and message. Upon leaving Chapin, Alile pursued her lifelong dream of living abroad when she relocated to Australia, where she worked at Newington College, a K-12 boys boarding and day school in Sydney. Alile returned to the States in the winter of 2020 with the distinct purpose of engaging in work of DEI leadership in a school like ours. She is eager to build upon the DEI work already underway at Park and help guide our community into the future. In addition, Alile will be coaching 20 third and fourth graders on Park's Girls on the Run team this fall. 
Irina Fernandez (Human Resources Coordinator)
In July, Irina stepped into a new position at Park where, while working closely with Director of HR Sarah Carter, she will be the primary contact for faculty & staff who have questions about payroll and benefits. Irina brings deep experience and knowledge of best practices in human resources, having recently completed a master's in human resources management from Emmanuel College. Originally from New York City, Irina is a native speaker of both Spanish and English and studied psychology at University of Massachusetts, Boston. Prior to joining the Park community, Irina was an HR assistant at Berkshire Residential Investments and a case management assistant at Beth Israel Medical Center.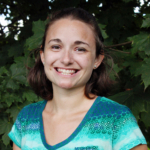 Kristin Freedman (After-School Program Teacher)
Kristin is thrilled to join Park's ASP team and can't wait to get to know the school community! She has a BA from Brandeis University, where she primarily studied sociology and psychology; she also has an MFA in creative writing from Queens College, City University of New York. Over the past 10 years, Kristin has worked with students in a variety of settings, including Temple Sinai Brookline, the Mass Audubon Society, and most recently Milton Academy. She loves music, theatre, all things literary, and spending time outdoors.
Michelle Golden (Learning Specialist, Math)
Park is pleased to welcome veteran educator Michelle Golden to the Academic Services Department, where she will specialize in helping students with math comprehension. For 15 years, Michelle worked in learning support for students in the Wellesley Public Schools, while serving as an accreditation specialist, program director, and summer camp director at the Farm & Wilderness Foundation for over 30 summers! Michelle, who has a BS from the University of Wisconsin-Madison and an MEd from Lesley College, lives in Roslindale. 
Katherine Guzman (Grade 3 Teacher)
Katherine Guzman has been an elementary school teacher for nearly 10 years. She is thrilled to be back in a third grade classroom, having taught first, third, and fourth grades in Boston schools. She graduated from Fairfield University with a degree in art history and English, and then continued on at Regis College for a Masters in Elementary Education with Special Needs. Katherine has two teenage step-daughters and a one-year-old son. She and her family love to spend time together at beaches on Cape Cod as well as in Southern California. She is looking forward to a wonderful first year at Park!
Elaine Hamilton (Makerspace Educator)
The school community is excited to welcome Elaine back to Park, where from 2006-18 she served as a design coach, co-founded and co-directed (with Kimberly Formisano) Park School's Institute for Transformative Education (PSite), all while teaching Upper Division math and leading the Math Department. In the ensuing years, she taught math at Beaver Country Day School, representing middle school faculty as an advocate on the Committee of Teachers Advisory Board, and strengthened her commitment to antiracism as a member of Hearing and Healing and as the co-leader of White Parents/Guardians Working Towards Antiracism. Elaine (BA Haverford College, MEd Harvard Graduate School of Education), and her husband Matthew, are the parents of Kate (Grade 7) and Zoe '20.
Kathy Hart (Instructional Coach for Literacy)
An educator for over 20 years, Kathy has dedicated herself to literacy and teaching young children how to read. Kathy received her master's in early and elementary education from Boston College Lynch Graduate School of Education, attended Clark University for her undergraduate degree, and is currently working towards a certificate in literacy and language through Massachusetts General Hospital. Kathy has two children, a senior and a freshman who both attend BB&N. The family enjoys the ocean air and watching the sunrise at Inkwell Beach in Martha's Vineyard with their dog, a rescue named Bean Bryant. Kathy is very pleased to join the Park community and serve as a coach for her colleagues.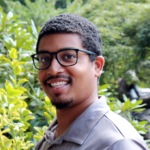 Joe Jean-Mary (Summer at Park & Rentals Coordinator)
In May, just in time for a busy summer with over 500 campers, Joe arrived on Goddard Avenue, bringing his strong camp and independent school experience to Park. In addition to his responsibilities for Summer Programs, he will also organize rentals of Park's indoor spaces and manage student transportation efforts during the school year. Joe, a 2015 graduate of George Washington University in Washington, DC, comes to Park after three years at Belmont Day School, where he was the associate director of auxiliary programs.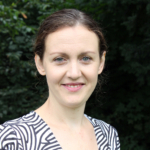 Aleksandra Labinska (Music Teacher)
This fall, Dr. Aleksandra Labinska brought her passion for music making (particularly on the violin) to Park. (She also welcomed baby Ingrid to her family and can't wait to introduce her to the violin as well!) Aleksandra earned her music degrees at the University of Toronto and Boston University College of Fine Arts with a focus on pedagogy and performance – and happily combines teaching and performing throughout New England. Before coming to Park, Aleksandra was on the music faculty of Rensselaer Polytechnic Institute and taught strings and general music in the Brookline Public Schools as well. She is currently on the faculty at the Boston Youth Symphony and spends her summers at the Luzerne Music Center in the Adirondacks. She frequently performs with the Boston Modern Orchestra Project, Boston Landmarks Orchestra, and the Albany Symphony and on a smaller scale with the Hubbard Quartet and Mirage Violin Duo. 
Pharah Marcellus (Assistant to the Lower Division Head)
This summer, as administrators began planning for the new school year, Pharah joined the Lower Division Office, where she is working closely with Tina Fox and Dulce Brandao. Having worked in a variety of healthcare organizations including New England Medical Center and Tufts Medical Center, Pharah recently served as the higher education fund project coordinator at MassBay College in Wellesley, and is excited to be working in an elementary school setting now. She has a degree in finance from Quincy College, and is currently completing her studies at Massachusetts College of Pharmacy and Health Sciences. Pharah, who is also fluent in Haitian Kreyol, lives in Newton with her daughter, Maya, who is an eighth grader at Brimmer and May and her son, Gianni, who is in his first year at Boston College.
Sarah McCullough (Upper Division Math Teacher)
Since her teenage years, Sarah has loved working with children. Before joining Park's Math Department and Grade 6 team, Sarah was a math teaching assistant for the Remote Learning Program at Acton-Boxborough Schools, where she also ran individualized math and reading groups to provide individualized attention and support to her students. Sarah earned a BA in Communication Studies from the College of Social and Behavioral Sciences at the University of Massachusetts, Amherst in 2017. That same year, she began working at Friends Camp in Maine, where she has spent every summer since. This year, she was the assistant cook at camp and was able to draw on her prior experience as a cafe manager at Tatte Bakery. Sarah will happily share tips and tricks on anything from latte art to pain au chocolate, not to mention math, and is eager to make lots of fun connections in the Park community. 
Madison Morini (Grade 1 Assistant)
Madison joins the Grade 1 team at Park having spent the last three years teaching kindergarten in New York City at Columbia Grammar and Preparatory School. A native of Foxborough, she is excited to return to Massachusetts, spend time with her big family, walk with her golden retriever Sadie, and collect shells and sea glass on Cape Cod. Madison, who earned her BA in elementary education and global studies as well as her master's in curriculum and instruction at Lesley University, hopes to instill a love of learning and deep curiosity for the world in her students so they can lead a life of fun, fulfillment, and lifelong learning.
Elena Pereira (Upper Division Librarian)
The Library Team is thrilled that Elena is joining the Biblio Bonanza at Park! While teaching Grade 5 at the Charles River School for the past three years, Elena also served as the diversity & inclusion co-chair, establishing affinity groups for Grades 4-8, designing curriculum, and facilitating "Community of Color" lunches for students at all grade levels. Elena completed both her undergraduate and graduate work at Lesley University; she received an MEd in elementary education while completing the Teacher Training Program at Shady Hill School in 2017-18. Elena and her husband live in Newton with their cat, Luna.
Nate Seitelman (After-School Program Teacher)
Recent Brookline High School graduate Nate Seitelman has been going to Park every summer since he was seven years old! From his days as a camper to being on the staff of Creative Arts at Park, he's always loved to help children learn to their fullest potential. Nate's niche is lighting, sound design, and set building for theater productions and he loves to show younger children what he's learned during the summer. Nate is looking forward to seeing lots of familiar faces – both kids' and adults' – around campus while he's working with Lower Division children at ASP this year!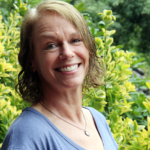 Linda Sommers (Spanish Teacher)
After 24 years at the Cate School in Carpinteria, CA, Linda is excited to join the World Language Department at Park! Linda, who holds a BA in Spanish and philosophy from Wellesley College, as well as a master's in philosophy from Columbia University, is passionate about teaching introductory Spanish and loves supporting students as they puzzle through the building blocks of first-year language. She is also a lacrosse player and long-time coach who believes strongly in co-curricular programming. She will join the Grade 7 advisory team and teach Spanish in Grades 5, 7, and 8. 
Jay Tebbens (Assistant Upper Division Head)
Jay, an 18-year veteran of independent school education, is thrilled to begin a new role at Park that will highlight his warmth, collaborative, student-centered spirit, and his deep commitment to creating an inclusive and culturally competent community. Jay truly loves middle schoolers and has a passion for connecting authentically with students and their families, and for ensuring that all members of his community are seen, respected, and valued. 
Before coming to Park, Jay served as the Dean of Students at Austin Preparatory School in Reading, MA, and previously served in multiple roles at Latin School of Chicago, where he encouraged robust growth of student participation across campus leadership opportunities. His experience in admissions, teaching, and as a coach round out his student-centered perspective. 
After earning his BA at the University of Delaware, Jay began his career as a teacher, coach, and advisor at Westtown School in PA, where he taught seventh grade history, advised students and coached soccer, basketball and baseball. While teaching at Latin School of Chicago, he earned his MEd in educational leadership, at DePaul University. His active professional development pursuits range from school counseling to SEED to workshops to support student well-being, learning and the brain, and diversity, equity, and inclusion.
Yuka Terada (PreK Associate Teacher)
Yuka, who grew up in Japan and studied education at Aoyama Gakuin University in Tokyo, has been teaching in independent schools both in Japan and America for more than 15 years. After earning her EdM in early childhood education at Boston University, she settled in the Boston area and has worked with young learners in area schools including Brookline's Lawrence School, Charles River School, and Fay School. She wants her students to learn and grow in a warm and caring environment and is a firm believer that a good childhood filled with positive experiences will lead to continued success throughout life. When she is not teaching, Yuka enjoys exercising, traveling, reading, and spending time with her family and friends. Yuka loves early childhood education and is eager to get to know the Park community.
Nick Young (English and Social Studies Teacher)
Nick joins the Upper Division faculty, where he will be sharing his expertise in history, international relations, political science, and literature with eighth grade humanities students. After earning a BA in philosophy from Dickinson College in Pennsylvania, and teaching English in Spain, Nick moved to the Boston area and worked with middle school students at the Epiphany School and Bridge Boston Charter School. He also worked with high school students at Seeds of Peace International Camp in Otisfield, Maine. He attended The Heller School for Social Policy and Management at Brandeis University, and received a master's in public policy with a concentration in poverty alleviation. 
---
"Old" Friends in New Roles
Candace Alexander (Grade 3 Assistant)
When COVID and social distancing measures required more hands on deck, we were thrilled that Candace was able to assist the Grade 2 team at recess, lunch, and in the classrooms. She flourished in that role, building meaningful connections with colleagues, students, and the community, all while completing her master's in history from Simmons. This fall, Candace will continue her journey at The Park School as the Grade Level Assistant for Grade 3 and is excited to be moving up with the Class of 2027 as they become third graders!
Tina Fox (Interim Lower Division Head)
Tina joined the Park community as Assistant Lower Division Head in 2019, where she was an exemplary partner to Kimberly Formisano in guiding the Lower Division during the past two years. Her upbeat, collaborative spirit has helped ensure that Park's Lower Division truly is a place of joyful learning. Whether filling in as a replacement teacher, welcoming our youngest students at morning carpool, leading parent SEED meetings, guiding our Grade 4 Empathy Task Force, developing our Lower Division SEL programming, or as parent to two Park students (Miles in Grade 3 and Olivia in Grade 5), Tina is truly "all in" for Park and for Park's core values.
A graduate of Bowdoin College, Tina earned her master's degree in early childhood education from Wheelock College. In addition to her nearly two decades of experience as a classroom teacher – she has taught Kindergarten, first, and second grades at peer schools including Belmont Day School and Chestnut Hill – she has demonstrated her capabilities as a leader and mentor of teachers. A dedicated lifelong learner, she has pursued ongoing professional development, particularly in the area of diversity, equity, and inclusion, coordinating on-campus diversity committees and leading others through her frequent presentations at educational conferences.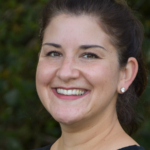 Amanda Goodman (Kindergarten Teacher)
Amanda is excited to lead a class of Kindergarteners while Leah Walters is on parental leave for the fall. Amanda, who has taught as an assistant in Kindergarten and Grade 1 since 2018, previously served as a substitute teacher for the Lower Division. She received an AB in sociology from Harvard College, participated in two fellowships in child development at Yale University and earned an MEd in human development from the Harvard Graduate School of Education. Amanda looks forward to "going to school" with her three daughters: Beata (Grade 3), Madeline (Grade 1), and Natalie (PreK). 
Gini Goodwin (Grade 2 Teacher)
Gini, who taught Grade 2 at Park in 2019-20, happily returns to the classroom this fall. After earning a BS in human development with a concentration in applied developmental psychology from Cal Poly San Luis Obispo, and a multiple-subject teaching credential for Grades 1-6 at Dominican University of California, Gini taught first grade at the Heather School in San Carlos, California for six years. She also taught second grade at Saint Gabriel School in Washington, DC.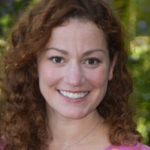 Maria Griffiths (Kindergarten Teacher)
Maria is delighted to be stepping into her own Kindergarten classroom this fall. During the 2020-21 year, following the birth of her daughter, Angelina, Maria worked with Leah Walters as an assistant teacher, and was able to support the whole Kindergarten team. Maria first joined the Park faculty in 2017 as the Grade 4 Assistant and ASP teacher. She earned a master's in early childhood education from the American International College and fulfilled her final requirement for state licensure in an early childhood classroom while working with Park's Kindergarteners last fall. 
Amanda Maffei (Music Teacher)
After her first venture into Park's music rooms as a substitute teacher in 2019, Amanda has become an essential member of the Music Department. Over the span of 40 years, she has been a music director for musicals, a teacher, and a professional performer in a variety of capacities. She's also an award-winning songwriter who recently produced an album "Both Sides Now" and six childrens' radio play/songs available on audible.com. Amanda has three children, two step-children, and two grandchildren and enjoys kayaking, cross-country skiing, running, reading, and playing with them and solo. Amanda will continue exploring music in all its capacities, especially with her students at Park.
Liz Perry (Art Teacher)
Prior to joining the Art Department this fall, Liz began her journey at Park in January of 2021, serving as both Substitute Coordinator and Grade-Level Assistant for Grade 8. Before joining the Park community, Liz taught visual art and woodworking in various elementary schools throughout Boston through the Eliot School of Fine and Applied Arts and spent three years teaching art and English in Como, Italy. She has a degree in fine art from Massachusetts College of Art and Design, and will be working with students in Grades 3,4,5,7 and 8 this year. In her personal art practice, Liz has discovered the capacity art has to create community through self reflection, collective inquiry, and shared experience, and is looking forward to working with Park's vibrant population of passionate learners.
Alli Raabe (Literacy Specialist Grades 2 – 4)
Alli, a Grade 1 teacher at Park since 2010, began serving as the Lower Division Literacy Specialist and Coach last year. In that new position, she has demonstrated the importance of empathetic, knowledgeable, collaboration necessary for students to achieve success. Through her careful attention to data collection, she keeps student progress front and center. Passionate about literacy teaching and learning, Alli is inspired to continue to support Park's talented teachers and eager young learners as a member of the Lower Division literacy team.
Jill Studnicki (Upper Division Permanent Substitute Teacher)
Prior to joining Park's Upper Division as a social studies teacher in 2019, Jill taught at independent schools in Denver and New Jersey. She also brings considerable experience as an academic and social-emotional coach for adolescents and teens, and personal development coach for adults and is excited to serve as a substitute teacher this year and have the opportunity to work with a variety of students at Park.
Erin Zimbler (Literacy Specialist PreK – Grade 2)
Prior to joining the Park faculty in 2019, Erin worked as a reading specialist at the Westhampton Elementary School, where she earned her Orton Gillingham certification and also received the Harold Grinspoon Excellence in Teaching Award. Since completing her MEd through Lesley University in conjunction with the Shady Hill Teacher Training Center (TTC) program, Erin was keen to add the Orton Gillingham approach to her educational background. Many of Erin's fourth grade students were "tangled readers," (a term she prefers to "struggling"), so she began partnering with the resource teacher to provide more targeted instruction. This partnership inspired Erin to pursue her CAGS and Reading Specialist Licensure from the University of Massachusetts in order to better support her future students and colleagues. Erin enjoys sharing her love of literacy with Park's youngest learners as a member of the Lower Division literacy team.