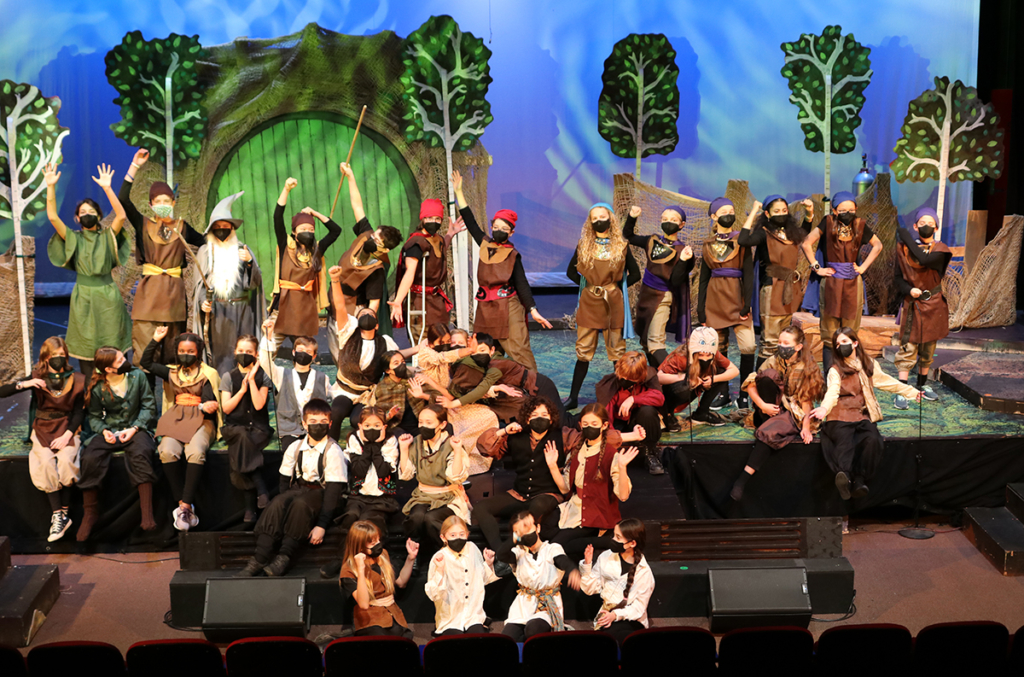 Park's after-school drama program could be the most entertaining form of project-based learning at Park. There are swords, ambushes, and wizardry. There's even a dragon. Thirty-seven Upper Division students participated in the fall production of The Hobbit, and it was as much about building life skills as it was sword-play and fun.
"Any training you do for theater will help you in life," says Kyra Fries, Drama Program Director. Students gain experience in public speaking, creative problem solving, flexibility, trust, and meeting deadlines. They navigate being part of a team, and learn to look for ways they can participate and gauge when they can contribute or when they need to step back. 
It is exciting for kids to have the opportunity to create something together, and drama provides many opportunities for students to make decisions and take ownership over the creative process. For example, children choreographed their own fight scenes for the epic battle between dwarves and goblins during Park's production of The Hobbit. After teaching the basics of stage combat and sword play for the theater, Kyra placed students in pairs and gave them parameters. They had to have four to six moves, the right character had to die, and they needed to memorize the sequence. It sounds simple, but the process involved detailed questions that students solved together. What unique things did students want to add to make their fight creative? Where did they want it to be, and did they want to add any extra bells and whistles? How do you get equal playing time so that both actors feel like they are allowed to shine?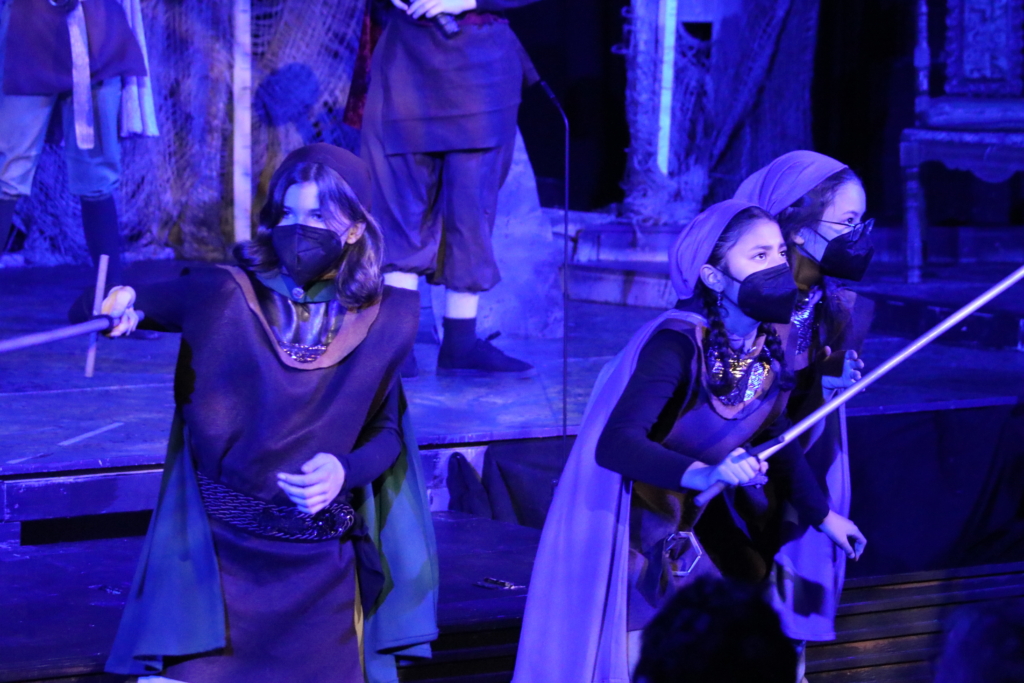 There's real ownership and pride in the process because it's not just a class. Students know that there's a moment when they are going to have an audience and their contribution to the team will enhance the quality of the entire performance.
By showtime, kids have learned to trust each other. They've been silly together, they've forgotten lines in front of each other during rehearsals, and they're ready to be there for each other on that stage. Kyra has never seen something go wrong on stage that students weren't able to solve flexibly in real-time.
Theater at Park is for everyone, not just aspiring future actors. Part of the mission of the Drama Department is that every student gets a part, and that the diverse experiences they bring are what makes the program so successful and rich. All the participants benefit from creating something together and all the skills built during the process. Students who love theater but who are unavailable after school can sign up for theater electives during the school day beginning in sixth grade.
For Upper Division students who are developmentally in a time where identity formation is key, theater gives them a break. "You don't HAVE to be yourself in drama," Kyra says. "But you COULD experiment with being your true self." Our Upper Division students are constantly defining who they are and how they present that self to the world. Theater can either provide a much needed break from that question, or a place to experiment with the answers. And all while having fun; as Kyra reminds us, "they call it a play for a reason."