David Cordes, Music teacher
David Cordes has been teaching students across a wide range of ages and skill levels in the Boston area for over a decade. Founder of Cordes Music School in Jamaica Plain, he provides individual and group lessons for students age 7-70. He has worked in teaching and curriculum design at Henderson Inclusion School and Conservatory Lab Primary School. He has served as a Teaching Artist in Residence, a teacher trainer, a presenter at national conferences, and organizer of multiple family and student performance events at venues such as Boston Children's Museum and Longy School of Music. A graduate of Wesleyan University with a B.A. in Music, David completed graduate studies in Contemporary Improvisation at The New England Conservatory.
Ashley Custodio, Enrollment Management Coordinator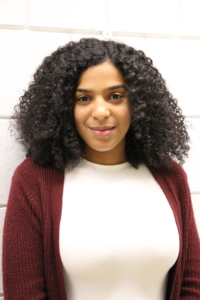 Ashley Custodio joins the Park Enrollment Management team this fall as Enrollment Management Coordinator. A graduate of Emmanuel College, Ashley earned a B.A. in English Communication, with a minor in Business Management. She comes to Park from Hyde Square Task Force in Boston, where she served as Communications Associate, working closely with the Director of Development and Communications to support the organization's communications strategy.
Sophie Dennis, Grade 1 Teacher
Sophie is honored to join the Park School community after spending four years teaching Kindergarten and first grade at Brooke Charter School, East Boston. Sophie graduated from the Boston University School of Education and then taught first grade in the English Program at a government school in Thailand for 1.5 years. She is excited to model her commitment to lifelong learning by incorporating what she learns in Lesley's Integrated Teaching Through the Arts Graduate Program into her teaching each day. Sophie loves contemplative time outdoors with her hands in the soil or identifying birds on the Merlin Bird ID app. She hopes to foster that appreciation and care for the environment in the students she is lucky to teach.
Sophia DiNinni, Kindergarten Assistant Teacher/ASP
Sophia DiNinni joins the Kindergarten team at Park having spent last year teaching Second Grade in the North Shore area. As a recent resident to Massachusetts of last year, she is ecstatic to continue her teaching journey with the Park community. Sophia, who holds a B.A. in Elementary Education from The University of Arizona also was a collegiate soccer player. She is passionate about teaching as well as interested in pursuing her passion of coaching soccer in the near future. Her hope is to instill a love of learning where students look back and remember her as a teacher who genuinely cared for their well-being and inspired them to strive for greatness.
Carl Geneus, Director of Athletics
Carl Geneus joined Park this summer as Director of Athletics. Carl joins Park from the Noble and Greenough School, where he has served since 2019 as Middle School Athletic Director and lead scheduler. In this role, he has enjoyed leading an athletic program that provides students the opportunity to develop skills, build connections, and learn to be part of a team, while also supporting coaches and evaluating programs. Carl earned a B.S. in Mechanical Engineering from Boston University, but discovered that his true passion was for coaching and working with students in athletics, and completed graduate work in Sports Leadership at Northeastern. He gained hands-on experience managing the day-to-day responsibilities of an athletic department while serving as interim athletic director at the Academy of the Pacific Rim in Hyde Park, and subsequently served as a physical education teacher and camp director at Belmont Day School, while also coaching women's basketball at Simmons College. Over the course of his career, he served as a faculty advisor for affinity groups and clubs, an eighth-grade capstone mentor, a health and wellness teacher, a member on hiring committees, and co-chaired the New Faculty Orientation Committee. Carl is committed to helping guide students in their journey through methods that foster creativity, build self-confidence, and create a joy to explore individual interests.
Ethan Giles, Music Teacher
Ethan Giles joins the music department at The Park School this year. Ethan graduated from the University of New Hampshire in 2021 with a B.M. in Music Education and is very excited to share his knowledge with all of the students. Growing up in northern New Hampshire until the time he was 18, Ethan spent most of his time hiking and exploring the great White Mountains, while also practicing his craft and love for music across all genres and forms. His primary instrument is the double bass, but he also has many years of experience playing jazz guitar in various ensembles. His studies have included an emphasis in Brazilian/Latin music (bossa nova and samba) and he is a composer who writes original compositions and also arranges music across the classical and jazz genres. You'll find Ethan all over Boston dragging his bass through the streets or feasting at a new restaurant he hasn't been to yet.
Emma Hobart, Assistant Director of Marketing & Communications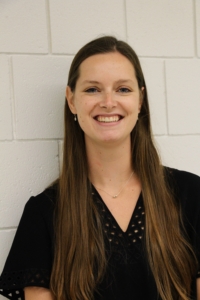 Emma Hobart joins The Park School this year as Assistant Director of Marketing & Communications. A graduate of UMass Amherst with a B.A. in English and History, she earned a Letter of Specialization in Study and Practice of Writing. After initially working in the publishing industry upon graduating college, her desire to pursue a career in a mission-driven field brought her to development work at Dana Farber Cancer Institute's Division of Philanthropy and The Jimmy Fund, and more recently to Mass General as a Development Officer working in Integrated Marketing & Communications. Emma deeply admires the work of both hospitals, and yet looks forward to coming to Park, where the stories she can share can be so much more joyful!
Raminta Holden, Kindergarten Teacher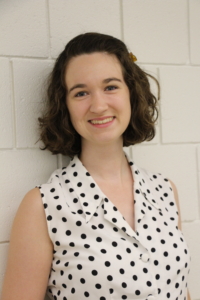 Raminta Holden comes to Park from the Nashoba Brooks School in Concord, MA, and has been working in elementary classrooms around the Boston area for the past seven years. She has a B.A. from Bryn Mawr College in Linguistics and completed her graduate degree at Lesley University in Early Childhood Education. She grew up in Asheville, NC, and currently lives in Cambridge with her partner and their cat. Raminta enjoys riding her bike from place to place and has a major soft spot for the Harry potter books. She also has a background in theater and is excited to bring a playful and dramatic approach to her work at Park!
Ziya Jin, Upper Division Mandarin Teacher
Ziya joins the World Language Department at Park with her passion for bilingual education and second language acquisition. She has five years of experience teaching high school English back in China, and supporting her students in the pursuit of dream universities. Her great interest in dual-language immersion programs in the U.S. brought her to her second graduate degree in Elementary Education from Boston College, and she is now a licensed teacher with both SEI and Bilingual Education endorsements. Ziya is excited to offer her experience as a bilingual herself and her expertise working with students from diverse backgrounds to Grade 5 through 8 at Park and beyond, as the Park community promotes the sense of belonging for all members.
Alex Jones, Upper Division Humanities Teacher (Grade 6)
Alex is excited to return to Park after an amazing experience as an apprentice during the 2014-2015 school year. After graduating from Williams College with a B.A. in psychology, she worked with the Grade V team and Upper Division math department as a Park apprentice before returning to school to complete her graduate degree in elementary STEM education at Tufts University. For the last six years, Alex taught sixth grade at The Advent School in Beacon Hill. She grew up outside of Washington, D.C. and, in addition to teaching, loves tennis and basketball (playing and watching), baking, reading (YA and adult books), and exploring new places. Alex looks forward to joining a supportive, thoughtful community and digging into new curriculum, social justice topics, and promoting student growth!
Nia Lutch, Learning Specialist
Nia Lutch is joining the academic support department as a math learning specialist after spending the past three years as a math interventionist supporting elementary students in the Wellesley Public Schools. As a former 4th and 5th grade teacher at the Atrium School as well as a Park School alum and former apprentice, she is excited to return to the independent school setting! Nia, who earned her undergraduate degree at Union College in Political Science and her graduate degree in Elementary Education from Lesley University, is passionate about supporting students to help them know themselves as learners, encouraging all students to see themselves as mathematicians, and meeting learners where they are. Outside of school, Nia enjoys spending time outdoors with her husband and two young children.
Elizabeth Reed-Nguyen, Lower Division Permanent Substitute
Elizabeth Reed-Nguyen joins the Lower Division team having spent the last year as a substitute teacher at Park. A native of Swansea, Elizabeth has been a member of the Park community since 2016 as a parent to Mia (grade 6) and Ava (grade 3). Elizabeth, who earned her B.A. in political science at Wheaton College and her graduate degree in elementary education at UMass, earlier taught at The Clifford Marshall Elementary School in Quincy. Whether working with our youngest PreK students or our older students, Elizabeth hopes to instill a love of learning, a sense of curiosity and positive attitude to all her students.
Fabiola Sanon, Director of Health Services
Fabiola is a Boston native residing in Roslindale. She earned her B.A. in Economics at UMass Amherst, and her nursing degree at Baystate College, and then worked as a Pediatric ICU Nurse at Boston Children's Hospital for six years. Her passion for caring for a diverse community of children has brought her to The Park School, and she is excited to be interacting with children across all grades, PreK-8, in keeping the Park community safe! She loves spending quality time with her 10 year old daughter and her nieces, and looks for every opportunity to travel as a way to "reset"!
Brian Taggart, Upper Division Science Teacher (Grade 7)
Brian Taggart joins Park this year teaching Science in Grade 7. He earned his B.A. in Biology at Skidmore, and completed his graduate degree in Marine Biology at Northeastern, followed by a Graduate Diploma of Education from James Cook University in Australia. He has taught in middle and high schools in Australia, Virginia, Connecticut, and Massachusetts. Brian loves spending time with his wife, son, and twin daughters, and looks forward to challenging his students to explore the world around them as they cultivate their curiosity, and to encouraging them to become thoughtful and engaged citizens.
Jeffrey Tagger, Physical Education Teacher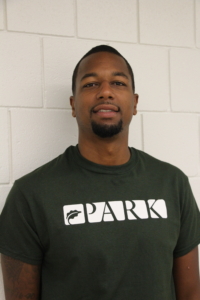 Jeff Tagger has joined Park as Lower Division Physical Education Teacher. He brings a true passion for sports and physical activity, and looks forward to working with Park's wonderful students! In his five years of teaching, he has most appreciated seeing the joy on students' faces when all of their hard work pays off and they accomplish their goals. A 2017 graduate of Regis College with a B.A. in Sport Management, he then completed his graduate degree in Athletic Administration at Lasell University. In his spare time, he enjoys watching NFL football games and spending time with family. He is thrilled to be joining the Park community this year.
Sarah Thomsen, Upper Division Math Teacher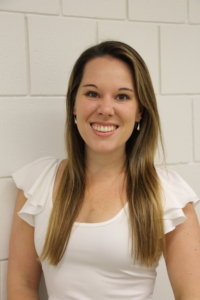 Sarah Thomsen joins the Upper Division math department at Park having previously taught middle school math at the Nashoba Brooks School in Concord, MA. She holds a B.A. majoring in Mathematics and Women's Studies from Hamilton College and her graduate degree in Education in Learning and Instruction from Northeastern University. Sarah loves teaching math to middle school students, as she feels that it is a critical time when students can really develop their confidence in the subject. Sarah grew up in Newton, loves to spend time with friends and family, and really enjoys being active.
Abbie Weaver, Manager of Development Operations & Special Events
Abbie Weaver joins the Development Office this September as Manager of Development Operations & Special Events. Prior to Park, Abbie worked as Philanthropy Coordinator at Lahey Hospital and Medical Center. She is a graduate of the University of Massachusetts, Amherst with a degree in sport management. In addition to her role in Development, Abbie is excited to bring her love of sports to Park's athletics program.
Maddelena Zucchi, Upper Division French Teacher
After having taught French in private Middle Schools in Montreal (Canada), Maddi Zucchi is excited to join the World Language department at Park. After studying Art History and French Literature at McGill University, Maddi pursued her studies in Education at the University of Montreal. She is currently doing graduate work in Special Education at the University of Sherbrooke. She loves teaching and exploring with her students the multiple facets of language and helping them navigate the sometimes calm, sometimes stormy waters of learning. Maddi will join the Grade 7 advisory team and teach French in Grades 5, 7, and 8.
OLD FRIENDS IN NEW ROLES
Christine Barbuto, Lower Division Permanent Substitute
Christine is returning to Park this year in a full-time role. Last year she substituted throughout the Lower Division and spent the spring supporting the PreK team. Christine lives in Boston with her family, and is a proud mom of Morgan (14) and Riley (13). She loves to play sports, dancing, and any opportunity to be active with her family, especially at or near the ocean. Christine is very excited to meet and support our staff and students this year!
Brendan Barnard, Upper Division Humanities Teacher (Grade 5)
Brendan is thrilled to be stepping into a new role as a Grade 5 Humanities Teacher after working throughout the Lower Division last year. In the classroom, Brendan loves to keep students engaged through fun brain breaks and active lessons that get students up and moving around the classroom. Brendan resides in Boston and graduated from nearby Boston College, where he spent his undergraduate years volunteering with Big Brothers Big Sisters of Eastern Massachussetts. Outside of school, Brendan enjoys hiking, skiing, sailing, pickleball, or pretty much anything outdoors!
Kristin Freedman, Grade Level Assistant (Grade 1)
Kristin Freedman is so excited to join Park's Grade 1 team after working at Park last year as an After School Program teacher. Before Park, Kristin worked at the Milton Academy Middle School, and has also worked with students at Mass Audubon and Temple Sinai in Brookline. Kristin also has served as a document production administrator at The Brattle Group. She has a B.A. from Brandeis University, and earned her graduate degree in Creative Writing from Queens College, City University of New York. Outside of school, Kristin loves musical theater, poetry, folk music, and spending time in nature.
Lulu Kauffman, Kindergarten Assistant Teacher/ASP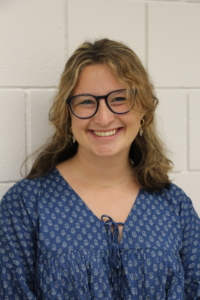 Lulu began at Park during the 2021-2022 school year as a member of the Kindergarten ASP team and is excited to continue that role with the added bonus of being a Kindergarten Assistant Teacher. She has worked in a plethora of learning-based organizations including as a summer camp counselor at Lochearn Camp for Girls where she was a camper for eight years and is excited to be in the classroom full-time this year. After studying Educational Studies and Studio Art at Hobart and William Smith Colleges, she moved to Boston in early October of last year and is most definitely still accepting restaurant recommendations. When she isn't in the classroom encouraging the love of arts and nature, you can find her hiking wherever she can, listening to true crime podcasts and knitting!
Sarah McCullough, Upper Division Permanent Substitute
Last year Sarah McCullough joined Park's Math Department and Grade 6 team, and then transitioned to an Upper Division Permanent Substitute. This year, she is so excited to be back at Park and is looking forward to coaching and seeing the students. Sarah will still happily share tips and tricks on anything from latte art to pain au chocolate and is eager to make even more connections in the Park community.
Madison Morini, Grade 1 Teacher
Madison is thrilled to be joining as a grade 1 teacher after working at Park last year as the Grade 1 assistant and kindergarten maternity leave teacher. Before Park, Madison taught kindergarten in New York City at Columbia Grammar and Preparatory School. She has a B.A. in elementary education and global studies as well as her graduate degree in curriculum and instruction from Lesley University. Madison is a Massachusetts native and is excited to be living back in Boston. She loves the outdoors, going to the beach, spending time with family and friends, reading, and teaching first grade. She is excited to jump into a year of laughter, fun, and growth with Grade 1!
Kym Morris, PreK Assistant/ASP
As a Park School alumna, Kym is excited to rejoin the community in a more formal teaching role as the Pre-K Assistant and ASP teacher. After graduating from Park's 9th grade in 2015, she went on to the Winsor School and then Boston University, where she earned her B.A. in sociology with a minor in psychology, focused in developmental psychology. Kym worked with Park as a Faculty and Student Assistant during the 2020-21 academic year, so she's very excited to be back with the community post-pandemic. She is looking forward to working with the Pre-K team in creating the best year possible for the Pre-K class!
Jared Penna, PreK Associate Teacher
Jared Penna returns to PreK this year as an associate teacher after spending last spring with the team in a number of roles. Jared has spent time in Park's PreK classrooms for the past three years and is thrilled to be returning for a fourth. He finds great joy in working with young children and in helping them become conscientious, kind, considerate and active members of their communities and the world. Jared graduated from Quinnipiac University in the spring of 2021 with a B.A. in Journalism and has worked in classrooms in some capacity for the past ten years.