Grace Battite, Kindergarten Teaching Assistant/ASP
Grace has always been a Boston resident, living in West Roxbury with her family. She is a May 2023 graduate from the University of Rhode Island where she earned her B.S. in Human Development and Family Studies, with minors in Leadership Studies and Communication Studies. Grace was previously a part of the Summer at Park community for four summers, and she is ecstatic to be joining the larger Park community throughout the school year to kick start her career. Grace is passionate about working in early childhood education and is committed to guiding the children she works with in reaching their full potential; socially, emotionally, and physically.
Jeannine Bissonette, Lower Division Literacy Specialist
This fall, Jeannine joins Park's community and Academic Support department as a Lower Division literacy specialist. Having spent the past six years teaching for Newton Public Schools and the Apple Orchard, Jeannine is excited to continue sparking curiosity and a love of literacy in her students. She is passionate about empowering students by building upon their strengths. Jeannine holds a bachelor's degree in elementary education and special education from the University of Vermont, as well as a master's degree in reading from Lesley University. Outside of school, Jeannine enjoys baking, traveling, and visiting her loved ones in Vermont.
Nell Broley, Grade 4 Homeroom Teacher
Nell is thrilled to be rejoining Park faculty after 15 years away. She was originally at Park from 2003 to 2008 as a fourth grade teacher and is returning to the same role. Nell originally left Park to raise her two children (who are now 15 and 13!). For the past five years, she has been the librarian at St. Mary's School in Brookline Village. Nell is originally from Washington, D.C., where she began her teaching career in D.C. Public Schools and at The Washington International School. She attended Smith College and received her MA in elementary education from George Washington University.
Erin Carr, Library Administrative Assistant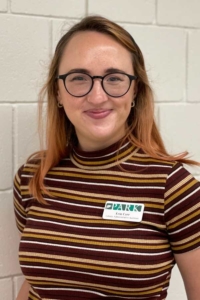 Erin is thrilled to join The Park School as the new library administrative assistant. Erin graduated with a Bachelor of Arts in History from UMass Amherst and a Master of Arts in Public History with a certification in Digital Humanities from Northeastern University. Erin currently resides in Somerville, and enjoys reading (of course), crocheting, and playing the euphonium in the Lexington Bicentennial Band. She's looking forward to fostering creativity and belonging in the Park community!
Amelia DeFrancis, Grade 7 English Teacher
Amelia DeFrancis is excited to join the Park community as the Grade 7 English teacher. Amelia has previously taught middle school students at Crane Country Day School in Santa Barbara, California, and at Denver Green School in Denver, Colorado. Amelia holds a B.A. in History and American Studies from Connecticut College and is currently pursuing a Master's degree from the Bread Loaf School of English at Middlebury College. A Massachusetts native, Amelia grew up in Northampton and is happy to be back East (go Celtics!). Amelia loves reading, long distance swimming, cooking, and skiing with her family when she is not teaching.
Zoe Doherty, Grade 2 Assistant Teacher
Zoe Doherty is excited to join the Grade 2 team at Park. Zoe graduated from Hobart and William Smith Colleges where she received her B.A. in psychological sciences and educational studies, Master of Arts in Teaching, and her New York State teaching certifications in Childhood Education and Students with Disabilities. She also participated in a supervised classroom experience, giving her the opportunity to build meaningful connections with several students, families, staff members, and communities. Zoe is looking forward to bringing her passion for learning, creativity, and energy to Park. She hopes to assist in building a welcoming community that promotes students' voices, collaboration, and a sense of belonging.
Tracie Ellison, Senior Accountant
Tracie is working in the Business Office handling account reconciliations, monitoring cash flow, and helping to manage the school credit card. She obtained her undergraduate degree from UMass Boston in English, originally with the intention of attending law school. She decided to switch career paths and attained her MBA from Suffolk University. Her professional career involves working in HR, Accounts Receivable, Accounts Payable, and tax prep. Prior to joining Park, she was the Accounting Associate and Bookstore Manager at The Winsor School in Boston. She is beyond thrilled to have joined Park's Business Office!
Caleb Hannon, ASP Faculty
Caleb grew up with a strong sense of community in the neighborhood of Jamaica Plain and was previously awarded the JP Center/South Main Streets Volunteer of the Year Award. Caleb graduated from Massachusetts College of Liberal Arts where he received his B.S. in sociology. He has most recently worked at Vineyard Art Camp and City Year Greater Boston, Americorps. Caleb is excited to bring his experience in after school and summer school programming to the ASP team!
Meredith Hauser, Director of Alumni Relations & Major Gifts Officer
Meredith joins the Park Development team from the Luminos Fund, where she raised funds to help unlock the light of learning for children in some of the most remote corners of the globe. Her career has been dedicated to fostering community building, connecting people with meaningful causes, and uniting them through personal connections. A Boston University graduate with a degree in International Relations and Religion, she is excited to create positive impacts for children and families closer to home at Park and hopes to contribute her passion for theater to the drama program.
Djida Kebir, World Language French Teacher
Dijda is a passionate native French speaker who teaches and celebrates the beauty of language and culture. Her educational background includes degrees in Banking and Monetary Techniques from the University Of Algiers, along with Computer Programming. With a decade of teaching experience, Dijda infuses diversity and the thrill of learning into her classrooms, fostering cultural awareness and care. Beyond teaching, quality family moments hold significance, and oil painting brings her immense joy.
TJ Liquori, Theater Tech Coordinator
TJ Liquori is thrilled to be joining the Park community as the Theater Tech Coordinator. He has taught music and theater for the Woburn Public Schools system, The American School in Switzerland's summer programs, and CATS Academy Boston, where he was the Performing Arts Director. He earned his bachelor's degree in music education at Berklee College of Music and his master's degree in music education at Boston University. TJ is also an avid musical theater composer, writing music and lyrics for both educational and professional theater. He is happily married as of May 2023 to his wonderful wife Jenna.
Sara Lopes, Director of Human Resources
Sara served most recently as Chief Diversity Officer and Senior People and Culture Generalist at Envision Bank (formerly Randolph Savings Bank) in Quincy, MA. In that role, she focused on diversity, equity, and inclusion awareness and training, managing HR benefits administration, creating and implementing policies and procedures for payroll, recruiting, onboarding, and employee relations. A graduate of Framingham State University, she has earned a Certificate in Human Resources Management from Bryant University, and is currently pursuing certification as a Senior Professional in Human Resources. She enjoys spending time with her daughter, family and friends. She is excited to be a part of a community that values Diversity, Equity, Inclusion and Belonging amongst students and colleagues.
Karolyn Maws, Learning Specialist (Literacy Focus)- Academic Support
Karolyn Maws is delighted to join The Park School this year as an Academic Support Learning Specialist. In addition to a B.S. in Elementary Education (University of Connecticut) and an M.Ed in Language and Literacy (Lesley University), she holds her Elementary I Montessori teaching certification and is trained in Orton-Gillingham. Having taught in multiple grades K-6 in various school settings, she is looking forward to returning to Academic Support where she can put her literacy toolbox to good use. When she is not teaching you can find her on her yoga mat or enjoying time in nature with her husband, son, and dog.
Karen McCarthy, Grade 3 Homeroom Teacher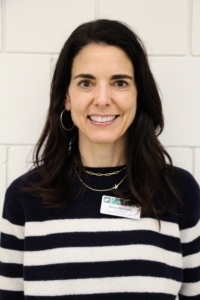 Karen is thrilled to step into a new role as a Grade 3 teacher after joining Park last January as the Grade 2 Assistant. She taught Kindergarten, 2nd and 3rd grade in Rochester, Chicago, and Cincinnati. She brings with her a background in social emotional and project based learning. Her love for fitness and team building drew her to the Girls on The Run program for many years and she is excited to continue her coaching this fall at Park. Karen attended Nazareth University, receiving her undergraduate and graduate degree in Elementary and Special Education. She is grounded in the belief that growth is a process and that with practice, you can improve. Something she is looking forward to fostering in her students. Karen enjoys spending time with her husband and two college age sons, whether it is skiing, hiking, or golfing, she is always outdoors enjoying nature.
Duane McClendon, Upper Division PE Teacher
Duane McClendon joins Park as Upper Division Physical Education Teacher from Phoenix, Arizona. During his nineteen years teaching health and physical education, Duane has taught all grades (K-12) in Arizona, Texas, and Massachusetts. He has also served as an athletic director, dean of students, varsity coach, and Zumba instructor. Duane loves spending time with his wife, Johanna, and their dog, Rollins. He earned his B.A. at Arizona State University, and a M.S. in Exercise Science from Concordia Chicago University. Duane is excited to teach students enjoyable activities and build healthy active habits that will last a lifetime.
Hannah McGowan, Grade 8 Science Teacher
Hannah joins The Park School community in the Upper Division Science Department as the Grade 8 Science Teacher! She has taught 6-8 Science at Mother Caroline Academy for three years, covering topics in Earth, Life, and Physical Sciences. Hannah graduated from Iona College and Boston College's Urban Catholic Teacher Corps program. Hannah enjoys spending time with friends and doing crafts! Hannah is looking forward to encouraging her students to be curious and excited about figuring out the world around them!
Lily Mittnight, Grade 1 Support Staff
Lily joins the Grade 1 team as support staff after working as a Kindergarten teaching assistant at Park this past spring. She is delighted to continue her work with her Kindergarteners as they enter first grade. Lily received a B.A. in Human Services and Communications and an M.S. in Creative Practice Leadership from Northeastern University. While at school, she completed two six month co-ops at Rosie's Place and the Commonwealth Museum. After graduating, she spent time at Wheelock Family Theatre teaching, set painting/constructing, and "child wrangling". She is excited to continue in theatre education at Park with the Drama department.
Alexis Platt, Co-Director Summer at Park and Rentals Coordinator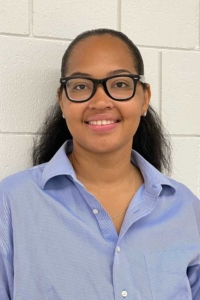 Alexis comes to Park from the Boys & Girls Club of Boston, where she was the Education Director. During the school year, Alexis will be organizing external rentals for events and activities. This past summer was her first time leading the Summer at Park program and she is already looking forward to next summer!
Erina Spiegelman, Assistant Director of Diversity, Equity, and Inclusion
Erina Spiegelman is thrilled to join the Park community as the Assistant Director of Diversity, Equity, and Inclusion. For the past twelve years, Erina has worked with students and teachers from preK – Sixth Grade as a teacher, instructional coach, and most recently, Associate Dean of Students at The Advent School in Boston. At The Advent School, Erina facilitated the Social Justice Task Force, collaborating with over 20 teachers to write a social justice curriculum and spearheading initiatives such as student affinity groups. They have had the opportunity to present on curriculum and instruction utilizing a Reggio Emilia inspired approach, and coach schools and teachers through the Boston Area Reggio Inspired Network. Prior to moving to Boston, Erina earned their M.S. in Early Childhood Education at the Erikson Institute and their B.A. in History of Art from Bryn Mawr College. Outside of school, they love to bike with their spouse, swim in lakes and ponds, read, and take their cat on walks in the front yard.
Jason White, Grades 5&6 Math Teacher
Jason White joins the Upper Division math department at Park having previously taught math in Brooklyn and Long Island, NY. He holds a B.A majoring in Economics and Theater, and a minor in Mathematics from Brandeis University, and a M.A. in Mathematics Education from Teachers College, Columbia University. Jason loves helping students develop their problem solving skills and learning to unlock the creativity that is inherent in mathematics. Jason grew up in the Washington, DC area and currently lives in Newton, and in his free time he enjoys running, playing chess, and spending time with his wife and two children.
Claire Wolf, Grade 3 Assistant Teacher
Claire joins Park after two years as a member of the middle school support staff team at Beaver Country Day School. Prior to this, Claire spent 17 years working as a professional ballet dancer and then ballet teacher and arts administrator. A lover of books and reading, Claire is also pursuing a Masters of Education in Library Media Studies at Salem State University. She hopes to foster a love of learning and a sense of curiosity in her students. In her free time, Claire likes to spend time outdoors with her family or creating things and her current hobbies include block printing and quilting.
OLD FRIENDS IN NEW ROLES
Sophia DiNinni, Grade 2 Teacher
Sophia is thrilled to be joining the Grade 2 team again after taking over a leave of absence in January. Before that, Sophia was working at Park as a Kindergarten Assistant and ASP teacher. This will be her third year teaching Second Grade. Sophia is ecstatic to continue her teaching journey with the Park community. Sophia, who holds a B.A. in Elementary Education from The University of Arizona also was a collegiate soccer player. She is passionate about sports, loves the beach, cooking, spending time with friends and family, and living in Boston! Sophia looks forward to building more connections in the Park community and inspiring her students to strive for greatness.
Jay Duhaime, Grade 6 Science Teacher
Jay Duhaime is excited to step into his new sixth-grade science teacher role. Although he loved teaching math, science has always been Jay's passion. He taught middle school science for six years in Boston and Cambridge before joining Park School in 2017. Jay is thrilled to bring his love of science to Park. Furthermore, he is honored to "loop" with last year's class, getting to teach familiar faces for the second year in a row.
Elizabeth McColloch, Assistant Director of Secondary School Counseling & Registrar
With this new role, Liz will move from the Grade 6 team, where she has been the Grade Level Coordinator for the past two years, to the Grade 8 team. Liz began supporting seventh-grade families with their initial secondary school meetings this past June. She is excited to continue to support students and their families in this new role!
Courtney Stanley, Grade 1 Assistant Teacher
Courtney is excited to be joining the Grade 1 team after previously working as the assistant teacher for the Kindergarten team for the 2022-2023 school year. In 2016, Courtney earned her bachelor's degree in sociology from the University of Vermont, where she focused on race, class, gender, and sexuality. Her college studies have developed into a passion for education equity that fosters diversity, inclusion, and activism initiatives. Courtney is a huge Pokemon fan, absolutely adores food, and enjoys spending time with her cat, Rascal.
Gabby St. Pierre, Grade 1 Teacher
In her 6th year at Park, Gabby is thrilled to be teaching alongside the 1st-grade team again this year. Last year Gabby graduated with her MEd in Early Childhood Education from Boston University. Having worked with Kindergarten – Grade 2 at Park, Gabby is excited to work with first-grade students as they develop early literacy and math skills, wonder about the world around them, and build community together. When not at Park School Gabby enjoys swimming at Walden Pond, walking in the Middlesex Fells, and biking along the Esplanade. She cannot wait for a year of fun in first grade!