Rahimah Ahmad, RN  (Nurse)
Rahimah is both a new employee AND a new parent at Park; her son Mekkah is in Grade 5! Rahimah comes to Park with 13 years of diverse nursing experience that includes work in schools, camps, hospitals, and the private sector. She earned a BSN from Northeastern University and is particularly interested in clinical leadership and contributing to broader wellness work at Park. In addition to health and wellness, Rahimah loves creative writing, film, and yoga.
Sarah Carter (Director of Employee Relations)
In March 2019, Sarah Carter filled a new position that is focused on providing support for faculty and staff in all aspects of their employment: recruitment, hiring, on-boarding and orientation, ongoing coaching and HR consultation, as well as exit support. Sarah comes to Park from Southern New Hampshire University (SNHU) where she served as assistant director of faculty talent acquisition for the past year. Prior to SNHU, Sarah was the assistant director of human resources and diversity at Housatonic Community College in Hartford, CT. Sarah earned her BS in business administration with a concentration in HR from Meredith College in Raleigh, NC and a master's degree in law with a concentration in HR from Wake Forest University. 
Eric Chapman (Assistant Head of School for Academics and Program)
This summer, Eric Chapman joined Park's administrative team as the Assistant Head of School for Academics and Program after an extensive national search. Eric earned his bachelor's in social psychology at Tufts University, he earned two master's of education degrees from Pace University, and he is currently pursuing his doctorate in education at the University of Pennsylvania. During his career, Eric has been a classroom teacher, a director of enrollment and financial aid, a director of diversity, and twice a division head, most recently as the head of the upper school (Grades 4-8) at St. David's School in New York City. He has worked and led in highly progressive schools as well as more traditional schools. He has overseen cultural change and led curricular advancement.
In this new position, Eric will partner with Scott Young in implementing the 2017 strategic plan, and will join the Division Heads and the Grade 5 Team in planning and executing Park's transition to a two-division (PreK-4 and 5-8) program including the 2020-21 launch of a new academic daily schedule. Additionally, Eric will lead Park's ongoing curricular and instructional review and renewal process, he will direct Park's faculty professional growth and evaluation process, and he will oversee recruitment and hiring for all academic areas at Park. Eric will also partner closely with the Director of Diversity, Equity & Inclusion to ensure that Park's curriculum demonstrates a purposeful and effective multicultural approach and that our instructional practices demonstrate the best in culturally responsive teaching.
Michelle Fontaine (Library Specialist Maternity Leave)
Coming from The Langley School in McLean, Virginia, where she worked in the library for five years, Michelle loves working with students to hone their information literacy skills and to learn more about themselves and others through stories. In addition to reading and research, Michelle enjoys exploring, especially outdoors. Michelle earned an AB from Harvard and Radcliffe Colleges and an MLIS from the University of Maryland.
Tina Fox (Lower Division Assistant Head)
Tina earned her AB from Bowdoin College and an MA in early childhood education from Wheelock College. Tina looks forward to bringing her 15 plus years of classroom teaching experience and school leadership work, most recently at Belmont Day School, to the new position of Lower Division Assistant Head. Tina finds the greatest joy in helping students and adults find their voice, their passions, their strengths, and the tools to face challenges. Tina is excited to be part of the continued social-emotional learning conversations and work that is happening in the Park community. 
Gini Goodwin (Grade 2 Teacher)
After earning a BS in human development with a concentration in applied developmental psychology from Cal Poly San Luis Obispo, and a multiple-subject teaching credential for Grades 1-6 at Dominican University of California, Gini taught first grade at the Heather School in San Carlos, California for six years. She also taught second grade at Saint Gabriel School in Washington, DC. For the last ten years, Gini served as a para-educator at the William L. Foster Elementary School in Hingham, where she lives with her husband, Scott. Gini is thrilled to be getting back into her own classroom and joining the Park community.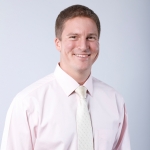 Jamie Gunther (Music Teacher)
This summer, Jamie moved to the Boston area from New York City, where he taught music in the South Bronx for five years. He earned his bachelor of music education at Penn State University and his master's of music performance at Central Michigan University. He also began doctoral work at Columbia University this summer. In his free time, Jamie likes to cook, trains for triathlons, and practices yoga. He and his fiancée, Catherine, are also planning their wedding for spring 2020!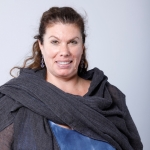 Melinda Huffman (Science Teacher Grades 2 & 3)
Having taught science for over 11 years at the Gordon School in Providence and the Riverbend School in Natick, Melinda loves to incorporate design thinking and technology in her science classroom.  She is also a master gardener and is looking forward to overseeing the Outdoor Learning Garden. She earned a BS from The University of Michigan and her MA in Teaching from Belmont University. 
Micah Isser (Permanent Substitute Teacher)
Before coming to Park, Micah worked as a classroom aide, an SAT/ACT prep instructor, and a tutor for students with reading disabilities. He studied philosophy at Hampshire College and Brandeis University, and brings a love of logic and ethics into his classroom teaching. During the summer, Micah directs a debate camp for middle schoolers, and enjoys rock climbing and slam poetry in his free time.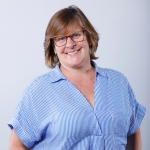 Liza Jones (Grade 4 Teacher Maternity Leave)
Liza Jones will be joining Park's fourth-grade team during Brooke Leifer's parental leave. She comes to Park with deep experience in elementary education, curriculum development, and in supporting student wellness. She has served as an adjunct faculty member at Lesley University, teaching child development and a social studies course. Known for her positive spirit and creative energy, Liza is delighted to join Park and is excited to work together with our inspiring teachers and staff.
Victoria Lee (Math Teacher Grades 6-8)
Victoria, who earned her BA in biology from Boston University and her MA in middle school math/science education from Lesley University, was most recently a math/science teacher and advisor at the Epiphany School in Boston. A student-centered educator and out-of-the-box thinker, Victoria is eager to join our Upper Division and the Park community!
Bailey Mannix (Creative Arts at Park Administrative Coordinator)
For the past ten summers, Bailey has been a staple at Creative Arts at Park. She is excited to join the year-round staff as the administrative coordinator and make the magic happen behind the scenes. Bailey, who majored in communications at UMass Amherst, has held various marketing and communications positions and earned her real estate license. When she's not at Park or selling real estate in Chestnut Hill, she likes to travel, especially to places by the ocean. 
Danielle Makrauer (English Teacher Grades 6-8)
Danielle joins Park's English Department this fall having taught for six years at Lawrence Academy in Groton where her curriculum in Honors Writing for seniors and English for juniors followed a student-centered philosophy. Danielle also instructed creative writing and worked with the College Office to help students to write and revise their college essays. Since 2013, Danielle (BA Georgetown University, MFA Emerson College) has been a learning specialist and writing instructor for the Prep Now tutoring service; she is excited to be teaching students in the classroom again!
Elizabeth McColloch (World Language Teacher Grades 6-8)
While teaching French and serving as a dorm head at St. Mark's School, Elizabeth also founded a two-week experiential education program, co-chaired a partnership with a Haitian school, and served as the JV girls basketball coach and the assistant crew coach! She has a BA in romance literatures from Wesleyan University and an MA in French from Middlebury College.
Kevin Ouellette (World Language Teacher Grades 6-8)
Kev has been teaching Latin since 2010, most recently at Boston Preparatory Charter School and at the Steppingstone Foundation. A Boston native, he attended Boston College High School and studied classical civilizations and ancient Latin and Greek at Boston University. He is currently pursuing a master's degree in Latin and classical humanities at UMass Boston, and expects to graduate in May 2020.
Mari Powell (Receptionist)
With independent school experience as a student, parent, and employee, Mari Powell is thrilled to join the Park community as the new receptionist. Mari, who attended Boston University, spent six years in California. She has worked in different capacities at Cate School, Brooks School, and Phillips Academy. Mari and her husband Jose are happy to be back in Massachusetts and closer to their three daughters who attend schools in the area. In her free time, Mari enjoys knitting, baking, and watching the "Great British Baking Show."
Sophie Steck (Art Teacher)
Sophie loves introducing her students to unusual art materials and expanding the boundaries of what they think art can be. She received a BFA from the sculpture department of Massachusetts College of Art and Design in 2015. Since 2016, Sophie has been the art department head at the Summer Arts at Fayerweather Street School and has taught visual arts and woodworking to Boston Public School students in Grades K-5 at the Eliot School in Jamaica Plain.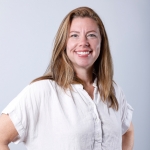 Jill Studnicki (Social Studies Teacher Grades 6-8)
Prior to joining Park's Upper Division, Jill taught at independent schools in Denver and New Jersey. She brings considerable experience as a personal development coach for adolescents, teens, and adults, and is eager to immerse herself in the Park community. She attended Duquesne University (BA History) and received a master's degree from The College of New Jersey. If you visit Jill's classroom you can expect to hear music and laughter, and you will be welcomed to join our discussion or activity! 
Madeline Welty (Grade 1 Teacher)
Madeline Welty is thrilled to join the Park community as a first grade teacher. Her passion is teaching literacy and helping her students grow a love for books. Madeline earned her BA in psychology and early childhood education at Mount Holyoke College and her master's in education as a reading specialist from Harvard Graduate School of Education. Before coming to Park, Madeline has taught at both independent and public schools, most recently serving as a Grade 1 teacher at Jackson School in Newton.
Erin Zimbler (Literacy Specialist PreK to Grade 2)
For the past eight years, Erin has worked as a reading specialist at the Westhampton Elementary School. She earned her BA from Williams College and her MEd from Lesley University while participating in the Shady Hill Teachers Training program. Additionally, Erin has earned an Orton Gillingham certificate from the University of Massachusetts, Amherst. Erin looks forward to bringing her love of literacy to the Park community.
Bei Zhou (World Language Teacher Grades 6-8)
Having taught Mandarin at both the high school and college level, most recently Bei has been at the Gates Middle School in Scituate. She attended college in China at the East China Normal University and earned her MAT in secondary education and teaching Chinese language at Brandeis University. Bei considers herself a "teacher-researcher" who is reflecting on and constantly improving her practice through daily observations in her classroom "laboratory."
Teaching Apprentices
Jacob Arons
In May of 2019, Jacob graduated from Oberlin College with a degree in English and a minor in computer science. He made his way to Park, where his first placement as a Teaching Apprentice is in the English Department. He also co-advises a group of sixth graders with Dana Studley and is an assistant coach for Park's JV Boys Soccer team, hoping to continue coaching in upcoming seasons. During the summer, Jacob teaches sports and games at Summer Arts at Fayerweather. He loves to fill his own personal time with outdoor activities as well. Some of his favorites are Ultimate Frisbee, basketball, biking, and hiking. 
Raewyn Fairless
Raewyn graduated from Bennington College in June 2019. She studied visual art and education, concentrating in printmaking, specifically stone lithography. Raewyn spent the fall semester of her senior year studying in Copenhagen, Denmark, immersing herself in early childhood education. She is excited to be working as a Teaching Apprentice with Park's Art Department. When she's not teaching or making art, Raewyn loves swimming in waterfalls and knitting and sewing at home and with friends.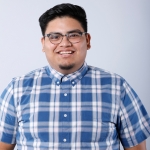 Elmer Torres
Elmer is a recent graduate of Brandeis University where he double-majored in computer science and Latin American and Latino Studies. This year, as a Teaching Apprentice at Park, he is excited to learn the various teaching strategies that take place within different areas of education. Elmer hopes to use his skills in computer science to develop student curiosity in emerging technologies. When Elmer isn't in an academic setting, he can be found on the rugby pitch, fishing, and exploring nature.  
Cody Tracey
Cody is a fresh addition to the Park community as a Teaching Apprentice in the Music Department. He graduated from Bates College in 2015 with a BA in Spanish, a minor in French, and two years as music director of his college a cappella group. Prior to joining Park, Cody taught in a Chicago public school as an AmeriCorps tutor and poetry slam coach, instructed group cuatro lessons through Chicago's Puerto Rican Arts Alliance, and co-led a three-week backpacking trip in the Appalachian mountains (with a ukulele) for teenagers with Baltimore Yearly Meeting Quaker Camps.  Cody has discovered that his passion for cultivating community, connection, and creativity coalesce in the K-8 music classroom. He is currently earning a master's in music education from Boston Conservatory at Berklee, and he looks forward to growing as a music educator, guitar teacher, and singalong facilitator. 
Adon Wade-Currie '13
Adon returns to the Park community as a Grade 3 Teaching Apprentice having recently graduated from Washington University in St. Louis.  He attended Park from 2005 until 2013, and is happy to be working alongside some of his former teachers. At Wash U. he was an American culture studies major and Arabic language minor, focusing especially on contemporary history and intra-race relations. While Adon has spent his summers in various camp counselor positions (including at Park), this apprenticeship is his first exposure to teaching in the traditional sense. He is also an avid chess player and rap music writer.
"Old" Friends in New Roles
Chris Beeson (Social Studies Department Head)
Since joining the Park community in 2013, Chris has taught social studies and English, primarily to Grade 6. Before Park, Chris was a lead educator for the National Outdoor Leadership School where he taught leadership and led wilderness trips for  clients at all organizational levels. Chris earned his BA in history from Princeton University and his MEd in leadership and collaborative learning from Harvard University's Graduate School of Education. Chris is eager to utilize his leadership to further serve Park!
Katie Carr (Instructional Coach for Literacy PreK-Grade 4)
Having taught Grade 1 at Park for five years, Katie is thrilled to continue to serve the Park community in this new capacity and is most excited to partner with teachers across Grades PreK-4. Before Park, she was a Grade 1 teacher at Dedham Country Day School. She earned her BA from College of the Holy Cross and her MEd from Lesley University, completing her student teaching at The Pike School. In 2014, she also earned an Orton Gillingham Associate Degree through the Carroll School. 
Carly Ellis (Kindergarten Teacher)
Before Carly started teaching second grade at Park in 2013, she was a first-grade teacher in Colombia and a Kindergarten teacher on the North Shore and in Warsaw, Poland. Carly earned a BA in American studies and art history from Washington College and a master's of early childhood education from Lesley University. She is thrilled to return to Kindergarten and looks forward to learning and growing at a new grade level.
Jeannie Hahn (Grade 1 Teacher)
Jeannie is thrilled to be rejoining the Grade 1 team next year! She earned a bachelor's degree from MIT and a master's degree from Harvard Graduate School of Education. A dedicated early childhood teacher, Jeannie has been teaching Pre-K, K, or first grade since 2004. She is excited to return to school after being on family leave this year, and she'll be joined by Landon (Grade 2) and Owen (PreK)!
Christy Keblusek (Math Department Head)
Since joining the faculty in 2018, Christy has become known for her stellar collaboration skills and student-centered approach in the classroom and in advisory. Christy earned a BA in economics and psychology from John Hopkins University and a master's in secondary mathematics from the Lynch School of Education at Boston College. Christy is enthusiastic about her new leadership role!
Alice Perera Lucey '77 (English and Social Studies Teacher Grades 6-8)
Alice joined the Park faculty in 1984. Since then, she has taught fourth grade, Upper Division English and social studies and growth education. Alice served as a secondary school counselor and as the Upper Division Head for eight years. After her sabbatical during the 2017-18 year, she returned to Park as the Advisory Coordinator. Alice is thrilled to be going back to the classroom, teaching sixth grade English and social studies. 
Isabel (Isa) Moss '09 (Grade 4 Assistant)
Following her year as a teaching apprentice, Isa is excited to remain at Park as the Grade 4 Assistant while Maria Griffiths is on parental leave. A Park alumna, before returning to Park in 2018, Isa spent two years as an AmeriCorps member with City Year Boston. There, she served in a 3rd and 5th grade classroom at the John Winthrop Elementary School in Dorchester, supporting students' attendance, encouraging positive behavior, and tutoring in English Language Arts.
Pamela Penna (Interim Director of Apprentices)
Pamela joined the community in 2012 as a faculty coach, focusing on the practices of differentiated instruction. In 2015, she became Director of Curriculum & Instruction, overseeing many facets of the School's academic program including coaching, professional development, curriculum and instructional review and renewal, curriculum mapping, days of collaboration for faculty, ERB testing, and critical ad-hoc roles such as leading the Portrait of the Graduate Task Force. This year, Pamela is looking forward to coaching four aspiring teachers in all aspects of the craft, as well as supporting their mentor teachers, in her role as Interim Director of Apprentices.
Beth Perry (Science Teacher PreK-Grade I)
Beth first joined the Park community in 1991 as a member of the Physical Education Department where she taught and coached for 11 years. During this time she taught Park's youngest students and redeveloped the Grade 7 Project REASON trip to include more environmental science. After spending time at home raising her two children (Jeffery '16 and Willow '20) and continuing her own science education, she returned to part-time work in the Growth Education Department and as a Kindergarten Assistant. Beth has drawn on her experience as an early childhood educator and her knowledge of science education to develop and expand the Kindergarten science program. Beth is very excited to enter this new chapter at Park by joining the Science Department as the Science Teacher for PreK to Grade 1 .
Nancy Popper (Art Department Head)
Nancy is in her second year at The Park School where she has taught students in Grades 2-8. Before joining the Park community, Nancy taught at the Advent School in Boston and served as the art department chair at the Summer Arts Program at Cambridge School of Weston. Nancy is excited to lead the Art Department as the School transitions to a new schedule.
Gabby St. Pierre (Kindergarten Assistant Teacher)
Gabby is thrilled to return to Park as a Kindergarten Assistant. She has spent the 2018-19 year as an Apprentice, working and learning in both Grade 2 and Grade 6 classrooms. She is looking forward to connecting, creating, and growing with a new class of students, as well as joining the talented Kindergarten team! Gabby received a BA in linguistic anthropology from UMass Amherst.
Amy Saltonstall '87 (Math Teacher Grades 6-8)
Prior to returning to Park to teach, Amy spent seven years teaching grades 6 through 8 at Southfield School. After a hiatus at home raising her two daughters (Molly '19 and Georgia '21), Amy joined the Park faculty in 2013 serving primarily in the role of permanent substitute. Over the years she has covered and supported departments throughout the School, including long term coverage in the Math Department teaching all levels of math. This year, in addition to coaching field hockey and lacrosse, Amy is thrilled to be joining the Math Department to teach Grade 6 math. 
Connie Yepez (Director of Diversity, Equity, and Inclusion)
Connie Yepez joins Park's administrative leadership team in this role, having received unanimous support from the Search Advisory Committee and resoundingly positive feedback from faculty and staff during the interview process. Throughout the 2019-20 academic year, Connie has served as the Interim Director of Diversity, Equity & Inclusion, in a role that has required her to support parents, faculty, staff, and administration alike. She coordinated the community-wide equity and inclusion focus groups in January, and has partnered with scores of individuals in the community "to evaluate the true state of the School regarding DEI work, to set goals for the future, and develop clear action plans that will enable all members of the community to invest in and contribute to the work."
Connie received her bachelor's degree from Eckerd College in women's and gender studies. Throughout her 20-year career, Connie has drawn upon her background as a person of color in predominantly white institutions as both a student and faculty member. She has led and supported program development, strategic planning, community outreach, advancement, communications, staff development, and admission work in a number of Boston-area schools including Roxbury Prep Charter School, Noble & Greenough School, Concord Academy, and Groton School (her alma mater). Connie first joined the Park community as a secondary school counselor in 2016, and looks forward to continuing her tenure at Park in this new role.